The Driving Range at La Mariposa
Just another great benefit included in the standard membership at La Mariposa! The driving range is open daily and usage of the range is free to all members. Not a member? The driving range is open to the public with a bucket of balls fee of only $5.00.
Gateway to the game of Golf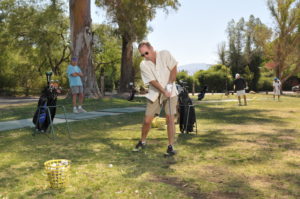 If you've never played golf in your life, the driving range is a great place to start – it is the gateway drug to the game. It's not only a great way to practice your swing, it's a great upper body workout. Whether you're into playing a round of 18 holes or not, hitting some golf balls at the driving range can be fun for anyone. It's a great activity to do on the weekend with your partner, since it doesn't require a big investment of time or money. It's also a great way to enjoy the fresh air and hit something with all your might!