Group Fitness at La Mariposa!
Our Group Fitness has it all, and for every level—whether you want aqua aerobics, yoga, high intensity, low impact, boxing or dance we've got the moves that will energize and tone you. We offer the world-renowned Les Mills group class program. Les Mills group fitness classes harness the energy of many for a motivating, challenging, and totally addictive workout experience. Our group class schedule is extensive, with roughly 85 classes offered per week in 2 different studios.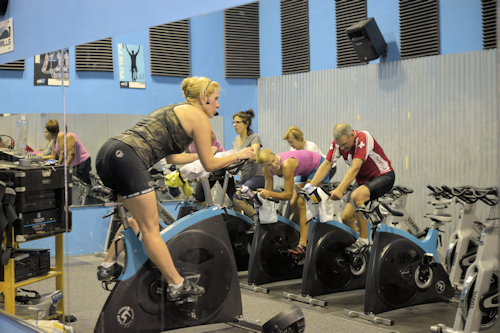 Strength and Flexibility – La Mariposa offers 5 different types of yoga classes, as well as pilates, tai chi, and total body conditioning. These clsses will improve strength, flexibility, and range of motion. They will also condition the core, reduce stress, and provide a lasting sense of well-being and calm.
Go for the Burn – Are you looking for an exhilirating and challenging workout to build your cardio stamina? La Mariposa has many options. We offer step, cycling, high-energy interval, and the world famous BODYPUMP class. The BODYPUMP™ class uses cutting-edge choreography, and chart-topping music, and features the REP EFFECT, a breakthrough in resistance workout training. BODYPUMP™ is one of the world's fastest ways to get in shape as it challenges all of your major muscle groups while you squat, press, lift and curl.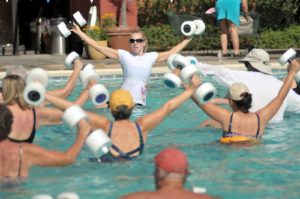 Too much Fun – Have some fun, while you get in shape and build cardio stamina! We offer ZUMBA and BODYJAM to get your dance groove on. Are you into getting wet while you workout? We offer 5 Aqua Fit classes a week, a class designed for all ages.
See Class Schedule – click here for class schedule