Personal Training at La Mariposa
The professional trainers at La Mariposa can help you reach your fitness goals faster than ever before. They are highly educated and motivated health experts in their field. Most hold 4-year degrees in either exercise science, physiology, and kinesiology. All our trainers hold the best certifications in the world – recognized by IHRSA (International Health, Racquet & Sportsclub Association) in personal training.
Our Mission: your better body!
Why Personal Training?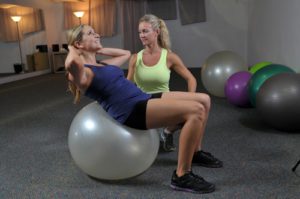 Personal training keeps you motivated, focused, and commited to your goals. It instructs you on the correct way to workout and optimizes your time spent. It also helps create a benchmark to measure your performance and improvements.
Types of Personal Training Available:
Post Physical Therapy
Rehabilitation
Core Conditioning
Expectant Mother
Junior Weight Training
Weight Management
Muscle Building and Toning
Flexibililty and Mobility Improvements
Injury Prevention
Sports Specific Conditioning